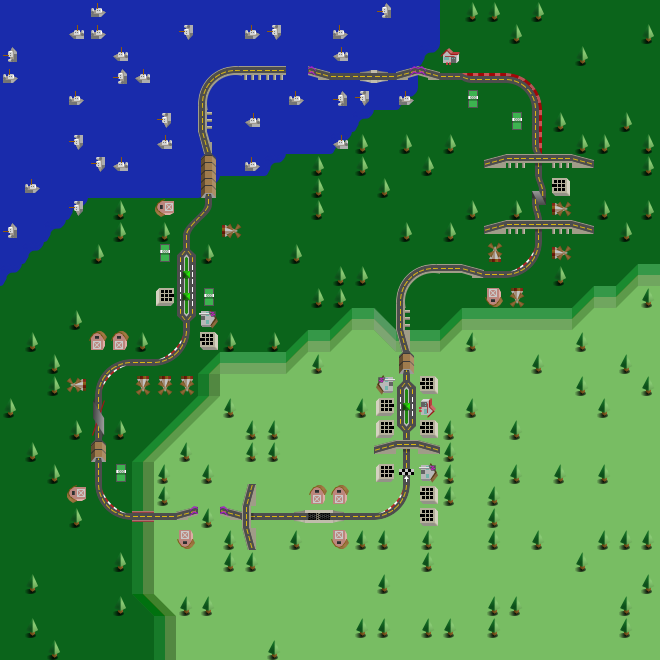 Title: Tina Turner
Author: Cas
Created: 2023-5-30
Cars allowed: Audi V8 Quattro DTM, BMW M3 E30 DTM, Mercedes-Benz 190 E DTM
Style: OWOOT
Ran: 2023-06-01 - 2023-06-26
Download track

Cas @2023-06-26 21:49:44 UTC
Great race! Thank you all for joining. Next race will be starting at the beginning of the month All replays have been verified!
KyLiE @2023-06-25 17:25:30 UTC
Welcome

@M Walrus

! I've just verified your replay. Well done! I hope you'll join us for the next race.
M Walrus @2023-06-24 23:40:48 UTC
Heya fans! Just joined and posted my first time here. Recently got back into the game after not playing for 30 years, and got it working with my wheel & pedals setup. My time posted is using that for control. Check Zak recent chat for a link to a video of that setup in action. Cheers!
Cas @2023-06-11 21:08:35 UTC
I'll render the multiplayer version of this race in HD when it's finished
Tijn @2023-06-08 21:21:26 UTC
Thanks for the warm welcome! I sat down again tonight and improved my lap time with replay handling by 4 seconds!
Alan Rotoi @2023-06-06 12:50:07 UTC
Also, the DTM cars are a pack, which means they have similar performance, so it may depend on the track which car will win. 😉 A great idea from Overdrijf.
sebastianali @2023-06-06 00:37:36 UTC
What a fun and fast track! I really like it when in a tournament there are multiple cars to choose. I think I will upload a time with each car if I have time
Duplode @2023-06-03 15:32:32 UTC
Hello and welcome,

@Tijn

and

@taxalot

!
Cas @2023-06-03 03:19:58 UTC
Thanks and welcome,

@taxalot

! Hope you enjoy the tournament. Don't hesitate to ask if you have any questions. Also, if you haven't yet joined the forum at https://forum.stunts.hu, I recommend that you do it... We also have other tournaments with different rules.
taxalot @2023-06-02 20:50:21 UTC
Hello! Thanks for making this website! Alive and kicking small communities for old games are AWESOME!
Cas @2023-06-02 14:34:43 UTC
Welcome,

@Tijn

! Thanks for joining and I hope you enjoy the tournament and the community
KyLiE @2023-06-02 03:14:32 UTC
Hey

@Tijn

, welcome to Race For Kicks! That's a great first replay!
Tijn @2023-06-01 21:19:22 UTC
I'm completely new to this, but I think it's incredibly cool you people are still playing this old game, so I decided to have a go too and upload my noob attempt.